Welcome to Mayuri Spa And Massage bandra, a health & wellness., which offers unique spa and Massage Services.
Our journey towards eternal peace and rejuvenation, where your soul feels the bliss and your body get pampered by the soothing treatments.I offer a wide range of massage therapies on demand ​​for professionals all over Mayuri Spa And Massage.

Mayuri Spa And Massage therapist are here to help you relax, obtain pain relief, and rehab from debilitating injuries. It is not just another SPA in town, It is an ideal sanctuary for fleeing away from your busy and confusing life.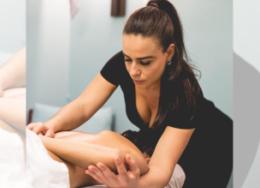 our wide range of massages on offer you will leave feeling relaxed, whilst improving physical and mental wellbeing in the long term and I will listen to you, as well as your body, to relieve the tension.

Whether it is to provide relief from pain, release of tension, reduction of stress or simply to relax and feel your best. A professional massage is more than a luxury, it's taking care of yourself- mind & body, and should be considered part of your health care.